NISSAN LEAF AT A GLANCE

DIFFERENT RANGE OPTIONS
UP TO 270KM** OR UP TO 385KM**
NISSAN PROPILOT***
GO, STOP, AND STAY CENTERED
STAY CONNECTED
DOOR TO DOOR NAVIGATION AND BRAND NEW SMARTPHONE APP
Up to 270 km**
ZERO EMISSIONS DRIVING
IS THE 40KWH NISSAN LEAF RIGHT FOR ME?
The best-selling electric vehicle in Europe brings 147hp of pure zero emissions**** experience to daily driving, where e-Pedal™ and ProPILOT*** makes driving so much easier and fun.
Up to 385 km**
ULTIMATE ELECTRIC EXPERIENCE
IS THE 62KWH NISSAN LEAF RIGHT FOR ME?
The 62kWh Nissan LEAF is equipped with an intelligent power-enhanced battery and a high-power, full electric motor that develops 214hp. Simply amazing fun, for no compromise commuting.
DESIGN
HOW FAR CAN YOU GO WITH NISSAN LEAF?
Europe's top-selling 100% electric car* has two versions to match a range of lifestyles – Nissan LEAF 40kWh and Nissan LEAF 62kWh.
HOW DO YOU CHARGE THE NISSAN LEAF?
With a large choice of charging modes from a domestic plug to public quick chargers, Nissan LEAF adapts to your life, your rhythm and the way you drive.
YOU CAN CHARGE AT HOME OR AT WORK
CHARGE INTO A SIMPLE PLUG
All Nissan LEAF versions come with the cable you need to plug your car into the closest domestic socket and top up overnight or while you work.
CHARGE AT HOME
Install a home charging unit in your home and and charge while you sleep. Plug and play safely, the Nissan LEAF way.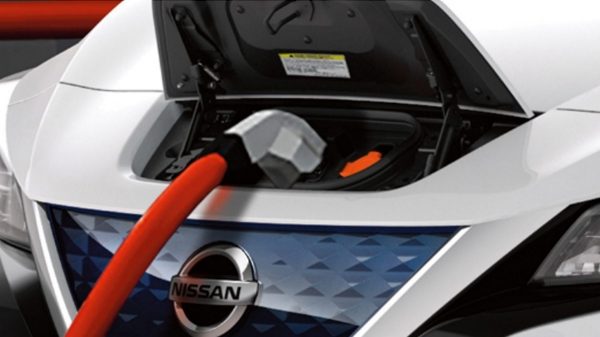 PUBLIC CHARGING STATIONS
There's an ever growing network of public charging stations where you can top up your Nissan LEAF on the go. They are along major roads, in petrol stations and in several "public buildings". Just plot your itinerary on the map and choose the most convenient one for the journey.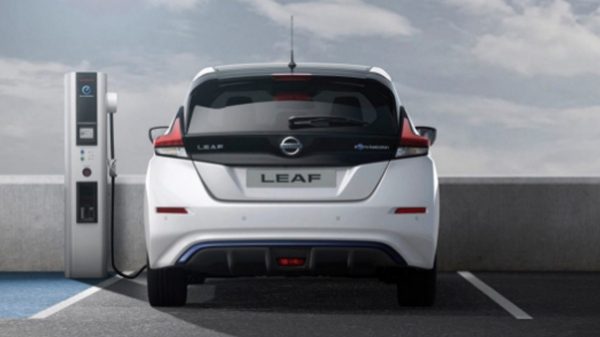 NISSAN LEAF FAVOURITE CHARGING STATIONS*****
Nissan dealers are happy to welcome your Nissan LEAF for a top up charge, as well as several of the Nissan partners around Europe. Over 6,000 charging points are waiting for you around Europe.
HOW FUN IS NISSAN LEAF TO DRIVE?
The Nissan Intelligent Mobility features in Nissan LEAF will change how you move forever,
with technology that makes you feel connected, confident… and excited.
You'll drive with greater awareness, and you get driving assistance when you need it.
Nissan Intelligent Mobility just makes life easier.
It's the future of driving, ready for everyone. Right now.
A NEW WAY TO DRIVE
NISSAN E-PEDAL™: ACCELERATE AND
DECELERATE WITH ONE PEDAL
Accelerate, brake and come to a complete stop all with one pedal. The effortless e-Pedal™ is all you need in the Nissan LEAF. It's simple and fun.
GO, STOP, AND STAY CENTERED
NISSAN PROPILOT***
Traffic jams will never be so annoying again. With ProPILOT***, get help following the car in front of you as Nissan LEAF accelerates, brakes and restarts at the traffic rhythm. You just need to keep your eyes on the road for an assisted driving that relaxes.
PROPILOT PARK
NISSAN LEAF PARKS ITSELF
A car that does all the parking, at the touch of a button? You have it! ProPILOT Park is there for your peace of mind.
CONNECT TO YOUR WORLD
NEW, 8″ DISPLAY WITH NISSAN
DOOR-TO-DOOR NAVIGATION
The 8″ multi-touch display is the heart of your Infotainement system, with fingertips access to fast, accurate turn-by-turn navigation by Tom Tom, music, information and more, plus smartphone integration via Apple CarPlay and Android Auto. The road ahead has never been clearer.
ANDROID AUTO™
Get where you're going with Google Maps™, as your guide and Google Play™ Music providing the soundtrack along the way. Choose a song, change your destination, or respond to a text with your hands on the wheel using the hundreds of available voice commands.
NEW NISSAN CONNECT
SERVICES APP
Whatever you need is within reach in the Nissan LEAF. Remotely start your vehicle charging, control your vehicle temperature and constantly access your parking position thanks to brand new NissanConnect Services App.
APPLE CARPLAY™
People to see? Places to be? Just ask Siri®. Equipped with Siri® voice control, CarPlay™ brings on board your contacts, favorite messaging apps, iTunes® library, Apple Music® playlists, Apple Maps, and more. It even works with your steering wheel controls to adjust volume and toggle through screens. Simply plug in your compatible iPhone® and go.
BEAUTIFUL DESIGN, VERSATILE STYLE
Nissan LEAF is designed to be versatile and fit your family life. With its five seats, up to 435L trunk capacity and clean, dynamic design, it's as good as it looks.