A BOLDER RIDE THROUGH LIFE
New Nissan LEAF with Nissan Intelligent Mobility is a whole new way to drive. You'll experience the thrill of 100% electric power, drive with more awareness of your surroundings, get an assist when you need it, and enjoy seamless connectivity to your world. It's tomorrow's technology in your driveway today.
INTELLIGENT POWER
FEEL THE RUSH OF 100% ELECTRIC DRIVING
It's unlike anything else. From the instant power you get at take off to the intense and amazingly quiet performance you get on the move – all that, and no petrol or tailpipe emissions. It makes your everyday drive extraordinary.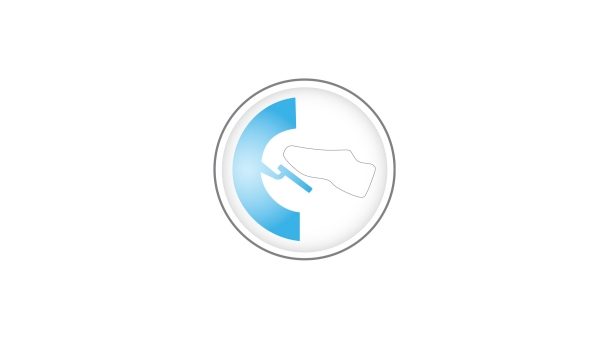 E-PEDAL DRIVING
How about driving with just one pedal? It's so simple! With the Nissan e-Pedal, you can accelerate, decelerate and brake with a single, seamless movement. Just release the accelerator for automatic regenerative braking and depress for acceleration based on your current speed. It's great fun and gives you much better command uphill, downhill and on winding roads.
DYNAMIC HANDLING WITH LOW CENTRE OF GRAVITY
Every twist and turn is fun in the New Nissan LEAF. The floor-mounted battery pack creates a low centre of gravity that helps it corner with minimal body roll, giving you a great ride and super-smooth handling.
INNOVATIVE BATTERY
You will be amazed at the number of kilometres-per-charge you get out of your New Nissan LEAF. It's 40kWh capacity battery holds more energy, is more efficient and takes up no extra space.
BATTERY WARRANTY
The New Nissan LEAF's electric powertrain, including the battery, is covered for eight years or 160 000 km, whichever occurs first. Buy a New Nissan LEAF and we'll keep you driving well into the future.
INTELLIGENT DRIVING
DRIVER ASSISTANT TECHNOLOGIES ADD A NEW LEVEL OF CONFIDENCE
Feel free to enjoy the pure thrill of being on the road. And with a little magic helping out behind the scene, drive with more finesse and precision.
GET A HAND WHEN YOU NEED IT
NISSAN PROPILOT
Nissan ProPILOT makes everything easier, from dealing with traffic jams to keeping your distance on the motorway. It steps in to do all the hard work so that you can just relax and enjoy your ride.
ACCELERATES FOR YOU
MAINTAINS YOUR SPEED
STEERS FOR YOU
KEEPS YOU IN THE LANE
BRAKES FOR YOU
COME TO A STOP
GET A HAND WHEN YOU NEED IT
NISSAN PROPILOT PARK
Your parking nightmares are over! No hands, no feet, no more neck twisting. With Nissan ProPILOT park, your New Nissan LEAF will park itself. And it's very good at it too.
NO SHIFTING
SHIFTS FOR YOU
NO STEERING
STEERS FOR YOU